Heavy Duty Oxygen/Acetylene Cutting Torch Welding Torch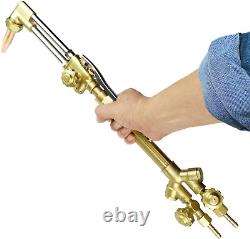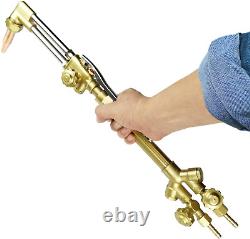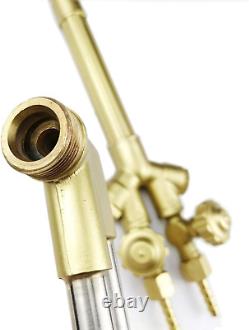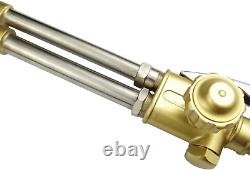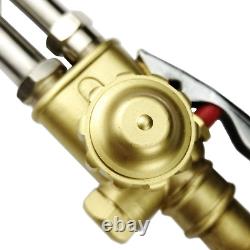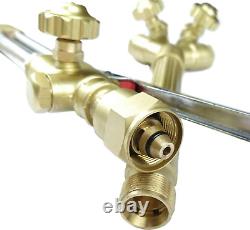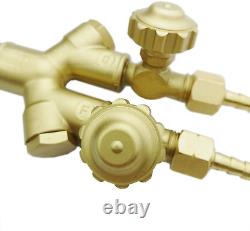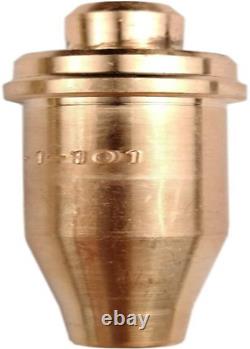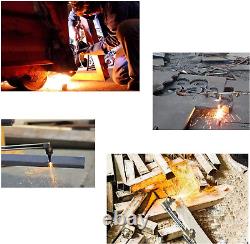 Heavy Duty Oxygen/Acetylene Cutting Torch Welding Torch. 15 x 4.33 x 3.39 inches. High quality heavy duty cutting torch CA2460 cutting attachment.
Material: This American type cutting torch is constructed with high strength alloy, heavy duty stainless steel and durable brass. Cutting torch and handle are ready for multiple gas options; Oxy-Acetylene, Propane, Butane, Natural and LP Gases, and Propane. 1torch handle 1CA2460 cutting attachment 1cutting tip(1-1-101) 2Hose connector. Heavy duty cutting torch 300 series 315FC torch handle CA2460 cutting attachment Cutting tip(1-1-101) cutting thickness is 3/4 inch Oxygen pressure: 0.14-0.17mpa Acetylene pressure:0.021-0.035mpa. In our store for all products. Check our special offers for Home items! Check the best GIFTS with the best price!
We're a little working hard for giving the higher quality service possible and our goal is to give to you the best service possible. We have a big catalogue for you and we use third warehouses and suppliers for giving you the best service possible. NOTE: After a order placed our system will send automatically the request to the warehouses and will be not possible to cancel. We're working hard to ensure your package arrives as soon as possible.
But we will do our best for getting to you your package within 48 hours. Remind that opening a case will get longer timefrime for solving small problems that we can figure out by a message! We try our very best to make sure every customer is completely satisfied. If you have any kind of issue, please reach us by private message and we will work together for finding the best solution.

---