NEW Torch & Gas Saver Kit for Jewelry Making, Welding & Cutting with Torch Holder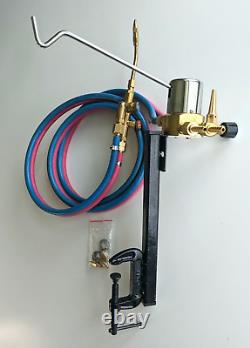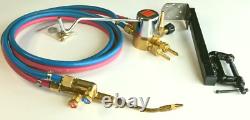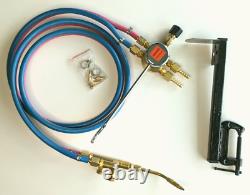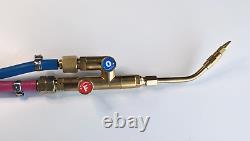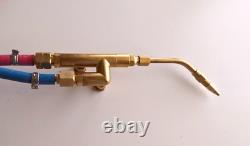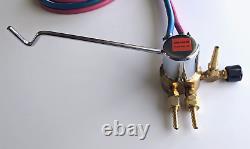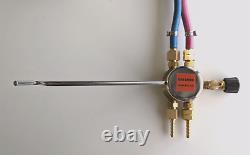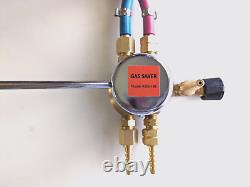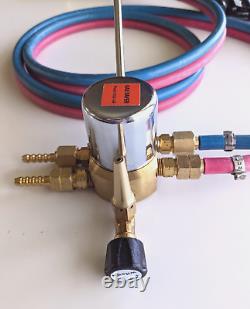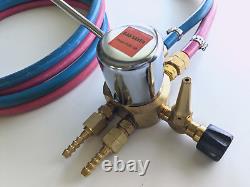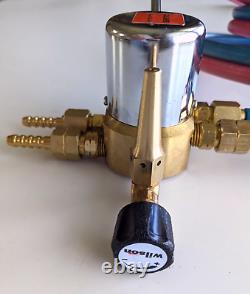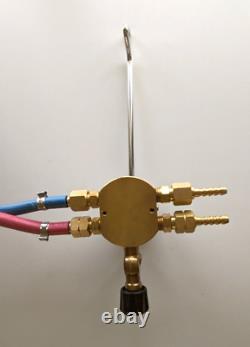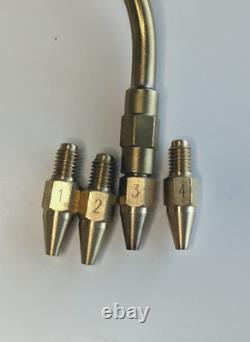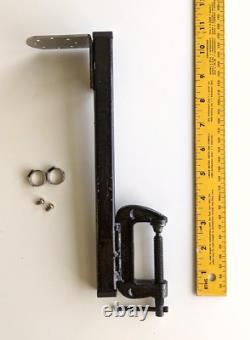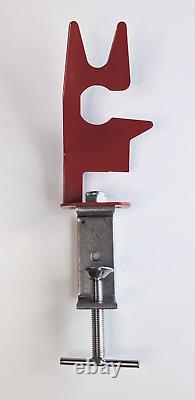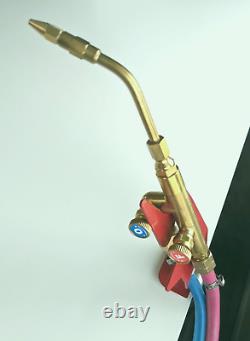 New Torch & Gas Saver Kit with Torch Holder. Torch / Torch Tip x 4 / Gas Saver / Hose (length : 6.5 f) / Gas Saver Stand Clamp / Torch Holder / Hose Clamp x 2 / Screw x 2. Model : Torch F22 / Gas Saver KGS-168.
This gas saver and torch are your energy-saving solution. The micro-hole pilot flame allows you to light the torch only when you need to use it and that saves you gas and oxygen.
Remember to extinguish the torch between uses. That also eliminates the need to repeatedly adjust the torch. This torch is supplied as a complete kit that arrives fully assembled and ready to begin working. The kit comes with a practical and handy fixture that's easy to attach to a table or workbench and 4 tips in different sizes. It takes just seconds to connect the holder and start working.
Wilson's torch is well-designed by experienced engineers and made in Taiwan under ISO9001:2015 quality control system. Nowadays, their series of compressed gas regulators, torches, and flashback arrestors are certified by UL and BAM according to UL/EN ISO/AS standards.
Thank you very much for taking a look at my listing!

---