Portable Long Pipe Welding & Cutting Torch Kit Oxygen Acetylene Regulator Tote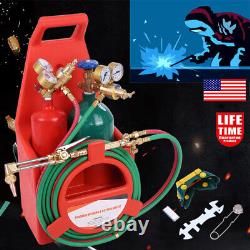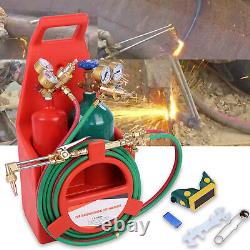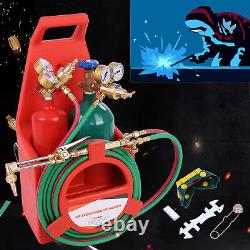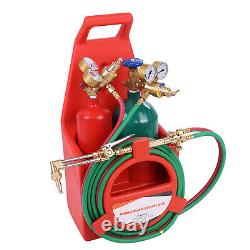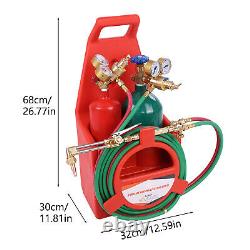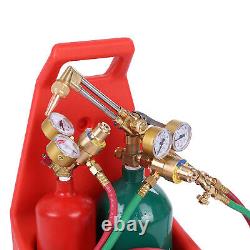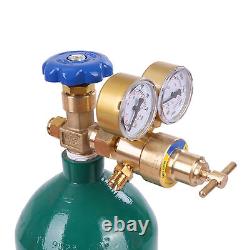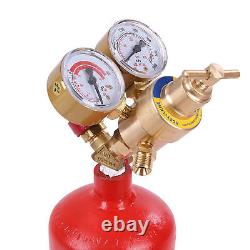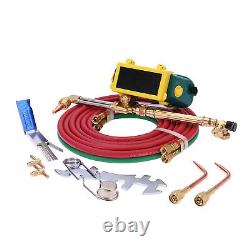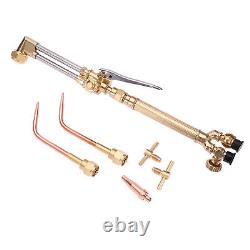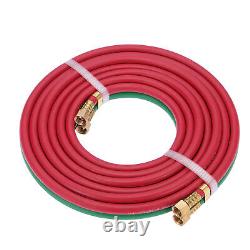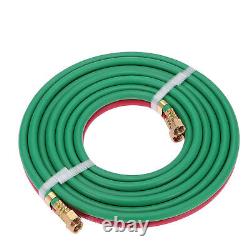 Description: Since it is designed with high purity brass structure, the welding and cutting torch kit ensures rust and corrosion resistance for excellent durability. Since the welding and cutting torch kit has high hardness, it is wear resistant and not easy to break. Featuring clear gauge design, it helps display accurate pressure. The torch is made of brass material, and poly carrier is very durable and practical.
Compatible gas-welding accessory kit includes a 4L oxygen tank and 2L acetylene tank with regulators, along with full brass torch assembly. Extremely popular general maintenance work, automotive repair, metal sculpture, air conditioning, refrigeration, etc.
For iron or steel welding, braze-welding, plus brazing, cutting, bending and forming. Item Name: Welding Torch Kit Material: Metal, ABS Item Name: Welding Cutting Torch Kit Material: Brass Torch, Poly Carrier Oxygen Regulator Type: (CGA540) Acetylene Regulator Type: (CGA200) Nozzle Size(s): #0-3-101 Cutting / #0 Welding Hose Length: 12-feet, 6-inch Cutting Capacity: 1/2" Welding Capacity: 3/16" Fuel Type: Oxygen/Acetylene DOT Certificate: No Features: Long Pipe, Gauge, Portable Size Details: L: 68cm/26.77", W: 32cm/12.6", H: 30cm/11.81Approx. Package Includes: 1 x 4L Oxygen Cylinder (Empty) 1 x 2L Acetylene Cylinder (Empty) 1 x Oxygen Regulator 1 x Acetylene Regulator 1 x Cutting Nozzle 1 x Welding Hose 1 x Two-colored Tube with Coupling 1 x Goggle 1 x Pin 1 x Igniter-Equipment 1 x Cylinder Holder 1 x Spanner 1 x User Manual.

---